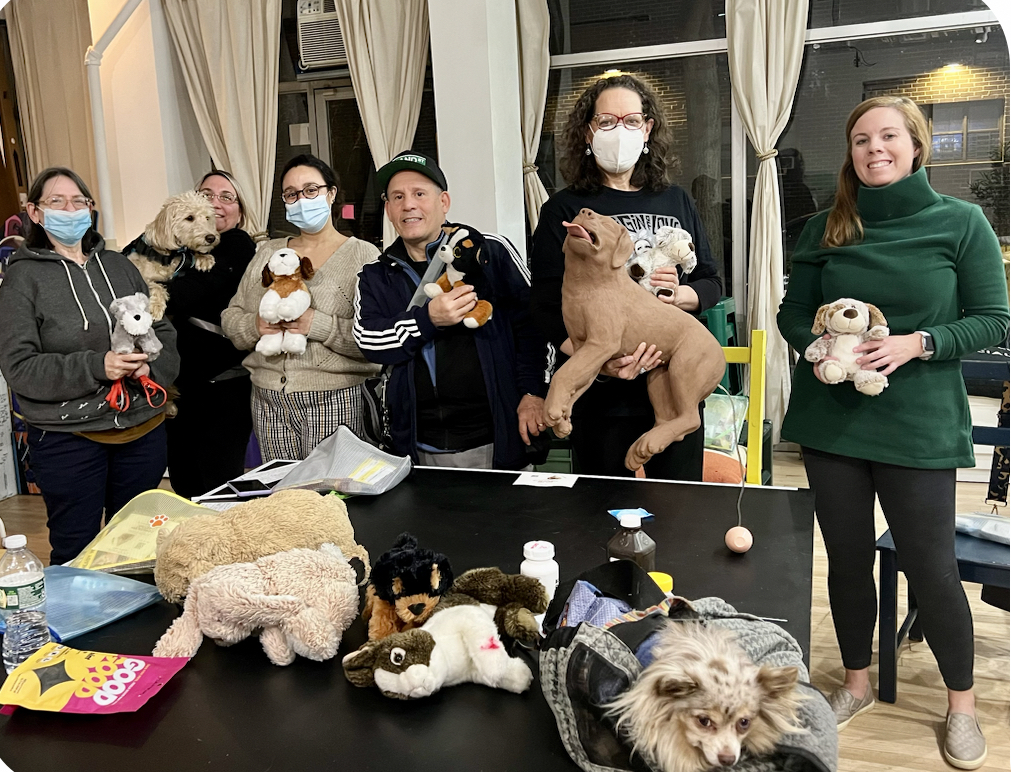 Pet First Aid and CPR for Owners and Professionals – Free Kit!
Hi, all! I'm teaching this pet first aid and CPR class for pet owners and professionals this Sunday. It's half the cost of comparable classes, more fun, and all the education. Also everyone gets a free first aid kit to take home and a certificate of completion.
Your ticket purchase helps to support animal rescue.
This fun and hands on workshop will prepare pet parents and professionals for emergency situations.
Topics covered include vital sign assessment, CPR, bleeding, wounds, seizures, shock, poisoning, and more. Students also learn "life hacks" with inexpensive household items, preventative care, and basic training tips. Each student gets a basic first aid kit to use for class practice and to take home.
The workshop is taught by Waggytail Rescue founder Holly DeRito who was inspired to certify in and teach after rescuing a drowned dog from the Prospect Park pond in 2019.
While your own friendly pets are welcome, you'll learn and pratice on compliant stuffed animals and a real CPR dummy dog.
*This course is not a replacement for veterinary care and is meant only as an aid until professional veterinary care is available.*